Maths
Maths
Maths is learning to become creative, thinking critically and solve intriguing problems through explanations. Mathematics is a creative and highly interconnected discipline that has been developed over centuries, providing the solution to some of history's most intriguing problems. Essential to everyday life, Maths is critical to science, technology and engineering, and necessary for financial literacy and most forms of employment.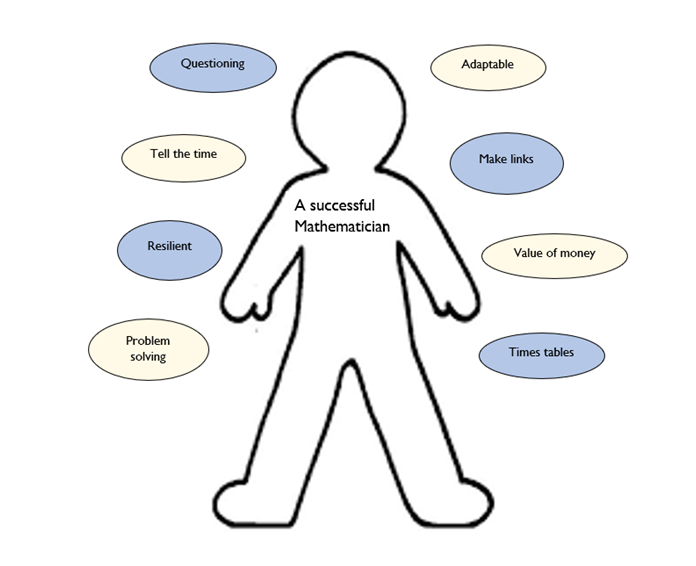 At St Barnabas, our children are enthusiastic learners who love to learn maths. We aim for all children to be resilient mathematicians, who do not give up when faced with obstacles and to always remember that it's not that they can't do it, they just can't do it…yet!
Our cohesive curriculum is designed using a mastery approach to teaching and learning. Through carefully sequenced manageable steps, we ensure our children have deep conceptual understanding of the maths they are learning and this is supported through the use of mathematical representations such as concrete resources and models/images. We are passionate about children not learning tips and tricks, ensuring their learning is sustainable and that all have firm foundations of knowing how and why the maths they are learning works. Children at St Barnabas thrive on being challenged and our lesson design ensures all children have access to fluency, reasoning and problem solving tasks.
We want our children to be able to explain their mathematical thinking verbally and through written responses with clear reasoning, and therefore we expose them to a wealth of mathematical vocabulary, which is modelled by adults to support them in using this language themselves. We believe it is crucial that our children have strong number sense and are fluent with number facts. Our additional daily Mini Maths session focusses on retrieval practice, as we recognise the importance that all children have the opportunity to expand upon and develop their mental maths skills, which will in turn, support their written methods as they progress through the primary education and beyond.
At the heart of the teaching of mathematics at St Barnabas, is the belief that each and every child can succeed in maths. We endeavour to not only develop the mathematics skills and understanding required for later life, but also an enthusiasm and fascination about maths itself.
We are continually aiming to raise the standards of achievement of all children. This has been developed through our engagement with our local Maths Hub, GLOW, and with the CanDoMaths team, which gives all staff access to cutting edge CPD, as well as being involved in Working Groups with other schools.