Music
Music is about being creative, expressing ourselves and learning about the world through music.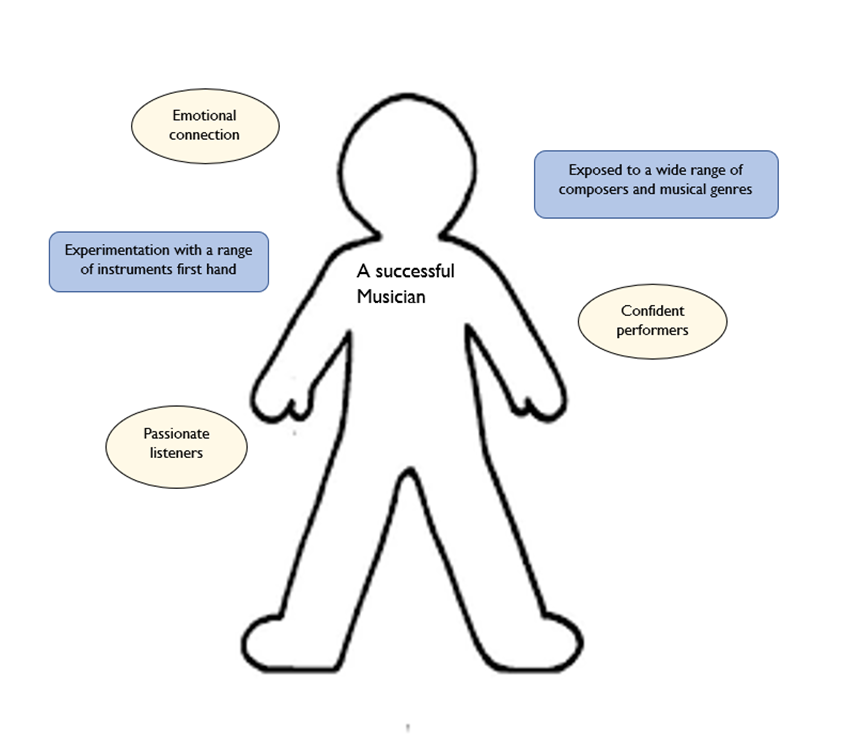 Music is all around us. It is the soundtrack to our lives. Music connects us through people and places in our ever-changing world. It is creative, collaborative, celebratory and challenging. In our schools, music can bring communities together through the shared endeavour of whole-school singing, ensemble playing, experimenting with the creative process and, through the love of listening to friends and fellow pupils, performing. The sheer joy of music making can feed the soul of a school community, enriching each student while strengthening the shared bonds of support and trust which make a great school.
(Model Music Curriculum March 2021)
The above statement encompasses all that we believe about the importance of music in our school. This is reflected in the children's enthusiasm and participation in weekly music lessons. We have a large number of children who choose to take part in additional music activities. Currently 25 children take part in Peripatetic lesson. Some children are members of a band with Rock Steady,others learn drums, guitar, piano, flute and saxophone. In additional, our school singing club, Sing Thing, meet once a week during a Friday lunchtime. Between 40 and 50 children attend this evey week.