Art
Art is about expressing yourself through imagination and observation using different mediums.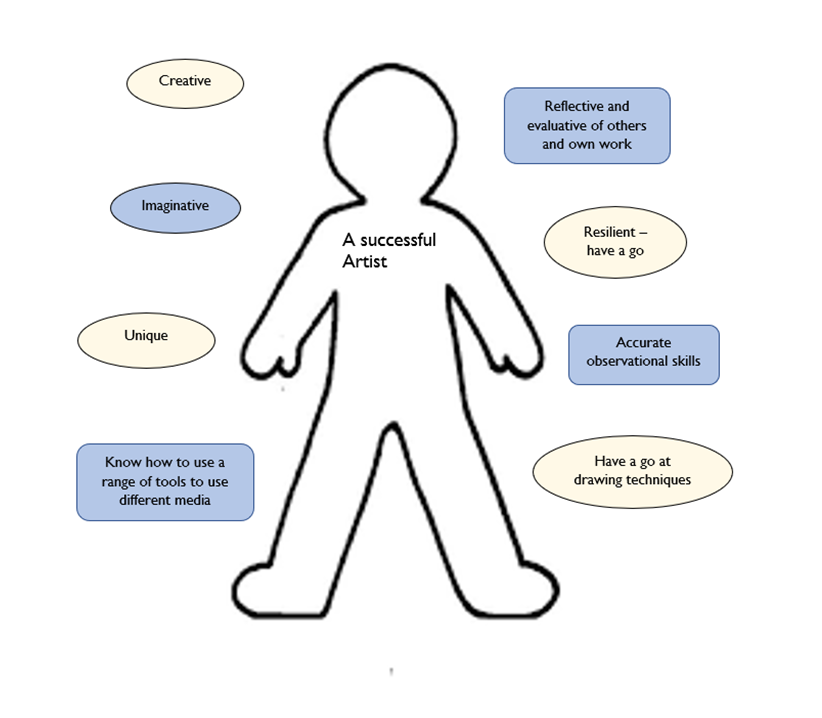 At St. Barnabas CE First and Middle School, we believe that teaching and learning in art is extremely important because the subject: promotes creativity; encourages neural connections; builds fine and motor skills; develops problem-solving skills, helps children understand themselves and the world around them; encourages connections with people, ideas and nature. The purpose of art education is to give pupils the skills, concepts and knowledge necessary for them to express responses to ideas and experiences in a visual or tactile form. It fires their imagination and is a fundamental means of personal expression.
"Art is not just a subject to learn, but an activity that you can practise with your hands, your eyes, your whole personality," Quentin Blake, Children's Laureate.
Our Art curriculum aims to provide our children with opportunities to develop their skills using a range of media and materials in every year group. Our children develop skills in Drawing Painting Printing Textiles 3D Art and Technology. Our children are encouraged to take risks and experiment with techniques. Our ethos in Art is based upon the concept that true artists create; they do not just replicate.
Our teachers provide opportunities to explore and evaluate different creative ideas. Our children are introduced to a range of artists and art movements, learn to develop knowledge of artistic styles and are exposed to challenging vocabulary throughout.
In Art, our children are expected to be reflective and evaluate their own work also: thinking about how they can make changes to keep improving their practical art skills and awareness of other artists too.
Our Art curriculum is organised into three key themes or topics across the year. These are organised across the six half terms alongside Design Technology. Each year group experiences all five of the art skills: Drawing Painting Printing Textiles 3D Art (with Technology where appropriate). In addition to this each year group will also explore the work of an artist.
Each child in from Year 1 - Year 7 has their own sketchbook which essentially evidences their progressive journey through a project. Children use the sketchbook to explore ideas, collect information and inspiration, learn and practise new skills and art techniques and reflect on and critique their work.