History
History is the study of past - specifically the people, civilisations and the events as well as our attempts to understand them.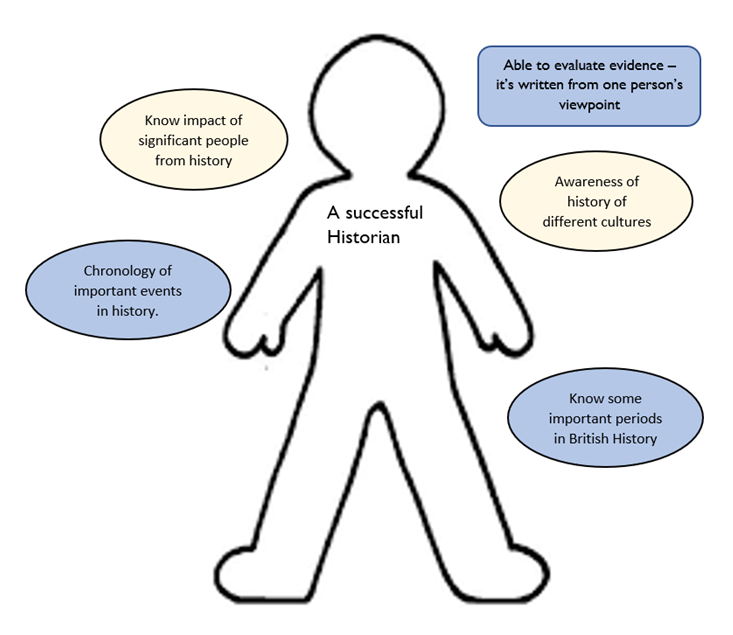 At St Barnabas History is taught at a personal, national and global level. For example, on a personal level, in Year 1 children compare today's toys with those of their grandparents and in Year 6, our children learn about medical breakthroughs during the last 250 years as Worcester Hospital has a strong connection to medical and surgical history.
On a national scale, our school became the home of evacuees in World War Two so the children in Year 5 learn about the importance and significance of Britain winning the Battle of Britain.
Britain's role globally, in an historic sense, is valuable to our children as we are situated in a predominantly white, British area. Therefore, our curriculum allows children to learn about empires at an age-appropriate level before, in Year 6, deepening their understanding of the role and impact of the British Empire.
Our curriculum is aspirational allowing the acquisition of long lasting knowledge and enabling our children to develop an understanding and mastery of core historical skills. It is progressive with increasingly challenging objectives, complexity of subject knowledge and critical thinking skills as children progress through the school. Previous knowledge and understanding is carefully sequenced within and across key stages. For example, children in Year 2 are introduced to the Roman Empire, through learning about Pompeii, which is then developed further when they reach Year 4 when they investigate why the Romans invaded Britain.
The curriculum is designed to be broad and balanced, building on the provision established in EYFS where personal history is utilised. Our inclusive curriculum and adaptive teaching styles allows all pupils irrespective of specific learning needs or disabilities to achieve. We aim to develop young historians who are inquisitive, learn from the past in order to become responsible citizens of the future.